Last fall, we needed to get away for a few days, so we booked a room at the Clearwater Lakeshore Motel in Mackinaw City, MI.  As a goof (and because I booked the hotel online with my wife's name/credit card), I added a fun special request on the page.  I simply wrote "Please place a framed photo of Stephen Colbert on the bed."
We walked into the room, and I saw it out of the corner of my eye.  It was hilarious.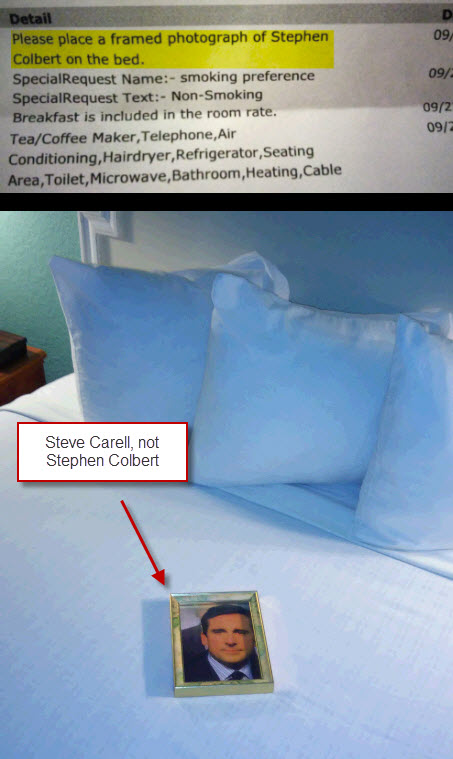 Not only did they actually read and follow through on this ridiculous request, the fact that is Steve Carell NOT Stephen Colbert makes it even funnier.
Thanks to the staff at the Clearwater Lakeshore Motel for not only providing a nice quality room for the money, but going the extra mile to give us a funny story that will last forever.